DIN-RAIL MOUNT DIMMER 4CH 3A /PER CH WITH SCENE CONTROLLER - SB-DN-D0403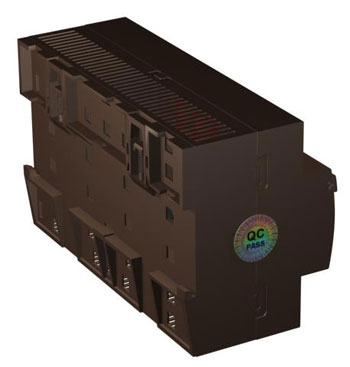 DIN-Rail Mount Dimmer 4ch 3A /per ch with scene controller with Overheat, Overload, Surge Protection. Single phase both 220/110 VAC, 50-60Hz (Green operated supplied by 24VAC/30mA)
Small and elegant with labeling place, life LED indicator, broadcast address button and Momentary channel button.
Can be used in any location that require energy saving, intelligent control such as apartment, Villa, Offices, Restaurant, Hotel rooms.
Features
4ch, 3A for each channel
Maximum current in 4ch: 10A
Built in temperate sensor for overheat protection
Channel momentary button operated, Life LED indicator, Broadcast address function, Elegant plastic Labeling Area.
Maximum separate 4 areas, 12 scenes for each area
Maximum sequence is 4, each sequence has 4 running modes: forward, backward, bounce, random.
Device can be restored to previous scene or designated scene after power restore
Low threshold, high threshold and maximum threshold available to suit different loads of each channel
Each channel built-in 4A FUSE
Power Input:
AC 110V-220V 50Hz/60Hz 8-32 VDC from bus
Power Consumption:
30mA/DC 24V
Ambient Conditions:
Working Temperature:
-10?~+45?
Working Relative Humidity:
20% - 90%
Storage Temperature:
-40?- +55?
Storage Relative Humidity:
10% - 93%
Output Channel:
4ch dimmer
Installation:
35mm DIN rail mounting (8P)
Output current in each channel:
3A, maximum current in 4ch: 10A
Protection:
Overheating, over load, surge
Communication:
Smart-BUS
Dimensions: 144×88×66(mm)
Brochure
Flyer
Connection Diagram

Tab content 4 here
Tab content 4 here
Tab content 4 here
Tab content 4 here
Tab content 4 here
Tab content 4 here