Zone-Beast 23 port Mix Control Module (G4) - SB-ZBeast23-DN
GTIN (UPC-EAN): 0610696254313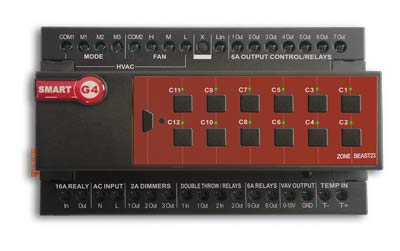 Description
DIN-Rail Mount: 5Isolated Areas Mix Controller. This Mix Control module is designed to Handle almost all needs of any Luxury Zone Like Master Suite, Hotel Room or 1-2 bedroom apartment. A Single Module contains 3Ch Dimmers X each is 1A, and 9ch Relays X each is 6A /per ch. with scene controller. 4RelaysX6A With Double Throw for Motorized curtains and Drapes. 1Relay X 16A for Boiler and Floor Heating. HVAC module for FCU/AHU to Handle Multi stage Cooling, heating, and 3 fan Speed (L M H). Built in 1 Port for 0-10V VAV and Ballast Control. Added Port for T1 Temperature Sensor for Duct Temperature. Work 220/110 VAC, 50-60Hz (Green operated) Compact

TECHNICAL DATA:
Supply
80-230VAC, 50/60Hz 3-Lines
power consumption: 20-30mA

Outputs
Max Load per Relay Ch 3A
Max Load for Dimmer Ch 2A
Total 5A

Maximum Total Load
Total load must never exceed 30A

Control IO
3 x Advanced RS485 S-BUS
serial port links (both train &
screw link types)

Upgrade IO
1 x mini USB port (to connect to
special programming board)

User Controls
• front panel override switches,
Includes ON/OFF/AUTO override
switch for each channel
• LED status indicator/channel
• Diagnostic LED+ BROADCAST

Programming
• Manual Ch. Pairing Prog.
• Advanced Software Configuration
& Programming

Compliance
CE Mark Low Voltage
CE Mark EMC
ROHs,

Internal Protection
• Over Load Protection
• BUS Rv. Polarity Protection
• BUS Short Circuit Protection

Preset and Scenes
16X12 Built in Scenes, & 16X2
Sequence Modes & Logics.

Installation
• 35mm DIN-Rail Mount Ready
• Wall Mount Ready (8P)

SBUS DC Supply
24VDC with flexible tolerance
between 12-36VDC. Flexible
ability to add power supply as
to be needed anywhere

Supply Terminals
3 each is good for 2 x 2.5mm2 or
1 x 4mm2 max conductor size

Output Terminals
24 each is good for 2 x 2.5mm2
or 1 x 4mm2 max conductor size

Operating Environment
0ē to 45ēC ambient temperature
10% to 93% RH

Enclosure & Size
Polycarbonate, DIN-rail (8 Unit)

Dimensions & Weight
W 91mm x L 145mm x H 75mm
Packed weight 0.9kg
Q & A
Q: How many Zone Beast Mix 23 can load?
A: Zone Beast Mix 23 is Designed for Single Zone/Room Use with Optimal Loads. The Max Load Per Line should not Exceed 13A Total regardless.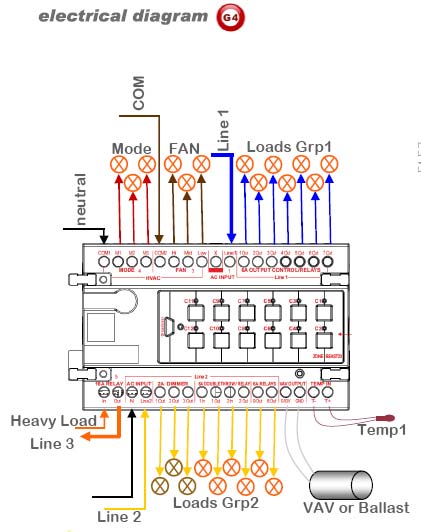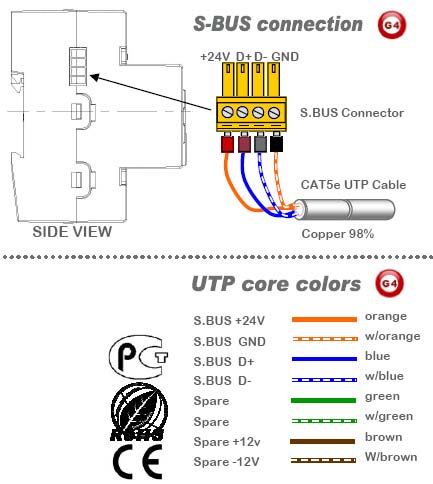 Documents
Softwares and Firmwares
Application Examples content